About Us
National Training Systems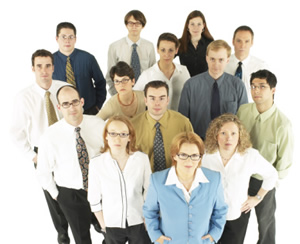 The FlexTraining Total E-Learning Solution is developed and supported by National Training Systems, a unique E-Learning software and professional services firm located in Tampa, Florida. We offer complete, robust, training solutions, scalable from the small startup to the global distributed enterprise. Since 1998, we have utilized a professional approach, broad industry experience, the latest best practices and competitive license and cloud-based subscription fees.
National Training Systems is our company name, but the world knows us simply as "Flextraining". We were one of the very first companies to have the vision, back in the 1990's that the web would be the place where targerted dynamic education would thrive. Since then we have developed, enhanced, and supported the FlexTraining solution for customers all over the world. FlexTraining has powered E-Learning on six continents - not much going on in Anartica - and hundreds of companies and government institutions.
Our mission is to bring flexible, useful learning to organizations, government entities, and companies of all sizes. To do that we have focused squarely on one goal: to make FlexTraining the easiest system to buy, deploy, and operate.
Making FlexTraining easy to buy means keeping the acquisition cost low and operating costs even lower. And it means accepting checks, credit cards, and wire transfers so that a new customer can get the initial transaction done quickly. Naturally we offer flexible pricing plans that vary with user level, and for our subscribers, the length of their subscription.
Making FlexTraining easy to deploy means providing our customers with options. One option has always been to purchase a software license and install FlexTraining on your internal network and web server. Another option is to use FlexTraining "in the cloud", where we provide the infrastructure and our customer's training team simply logs in to create courses and manage activity. We call this popular cloud-based option "Login & Go".
Making FlexTraining easy to operate requires sticking to a design philosophy that respects your time. If you have a complex set of tools that are difficult to operate, sooner or later you are going to stop using them. That's why FlexTaining courses are built from the top down using templates and a streamlined authoring tool that everyone can understand. It's why our tracking and reporting facility has plenty of user-controlled filters to keep reports and progress indications simple and sharable. We have many customers who don't have a single Information Technology resource - no technical staff at all. And those customers have to be successful for us to be successful.
We also offer a selection of valuable professional services, including manager training and course development. While most customers can master the user-friendly FlexTraining E-Learning system without any help, we recommend these services as the best way to make sure you are getting maximum value out of your Learning management System. And our tech support is provided by our developers right here in Tampa, not by an unfamiliar overseas contractor.
We pride ourselves on reliability, best-of-breed software, flexible business practices, and professional service and support.