FlexTraining
Targeted Learning System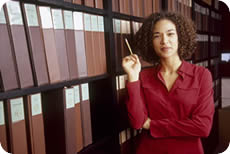 FlexTraining Case Studies
The FlexTraining Total e-Learning System has been powering online training for global 2000 companies for years. We have invested continually in the advancement and improvement of our learning management system.
Nationwide Childrens Hospital Columbus Ohio's Nationwide Children?s Hospital, a top-10 pediatric research facility expands and improves training with Login & Go.
Nuvasive Inc. NuVasive is an innovations-based medical device company focusing on the development of products for the surgical treatment of spine disorders. FlexTraining helps Nuvasive stay in compliance with a broad array of regulations.
Seagate Technologies, LLC With more than a quarter century of industry expertise, Seagate leverages FlexTraining to remain a key driver of innovative solutions for the storage industry in the U.S., Asia and Europe.
SmartSuper Pty. SmartSuper Pty. Ltd. (North Sydney, Australia) is a super fund aministrator that utilizes FlexTraining to help its staff offer a comprehensive range of training, strategic planning, administration and compliance services to both businesses and individuals.
JT3 After an extensive search for an e-Learning product that would provide a low cost yet effective solution, JT3 selected FlexTraining because of the functionality made available for the cost.
Utica National Insurance Utica National Insurance Group needed to control training costs and deliver consistent online learning programs to its 1,500 countrywide employees. FlexTraining was the clear choice.
Kinder Morgan Inc. When new government regulations were implemented that required Kinder Morgan to enhance and test the qualifications of its 2,500 employees, they turned to FlexTraining.
© 2014 National Training Systems, Inc.