FlexTraining
Learning Management System
Login & Go Service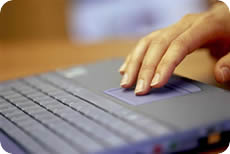 Some companies do not have a web server or the capital budget to acquire a Learning Management System, but they still need to offer online training to their customers or employees. If your organization needs to deliver targeted E-Learning, then Login & Go is the answer.
I want to build courses now and launch my training later.
Self-Service




Instant Training System

No need to talk to a technician or sales rep
Start building online courses now
Complete private FlexTraining system at your fingertips
Secure access, coursebuilding tools, student import, progress tracking, analysis
Built-in support for text, video, images, audio narrations
Use existing material or author from scratch
Unlimited courses and authors, up to 100 online students
Use as pilot project, department prototype, proof-of-concept, or full-blown production training
Monthly subscription, add users or cancel at any time

Full-Service




Larger Projects, Personal Service

Professional guidance from an experienced E-Learning Consultant
Choose from 250, 1000, 5000 or unlimited user level
Consider server-based in-house system vs online subscription
Secure login, complete training framework
Printed management guide and "best practices" course development strategies for quick setup
Point-and-click system configuration and behaviors
Built-in support for text, video, images, audio narrations
Learning templates and best training practices
Tech support from actual software developers
Option to move later from subscription to in-house deployment and retain your training data







© 2014 National Training Systems, Inc.