FlexTraining
Learning Management System
One-Stop Shopping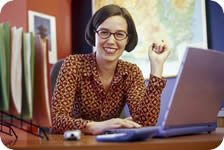 In the past, an organization building and operating an online training system had to look to multiple vendors to assemble a complete solution. For example, a learning management system might come from one software company, while a content authoring tool would be purchased from another source. And hosting or subscription services might come from a third company.

Now, for the first time, FlexTraining's portfolio of integrated e-Learning products and services provides a full one-stop-shopping solution:
© 2014 National Training Systems, Inc.