FlexTraining Professional Services Franchise
About the FlexTraining Professional Services Franchise Program
---
About the FlexTraining Education Framework
Stop Dreaming and Start Doing
Is it time to leverage your skills and background to launch your own business? Take advantage or our amazing finance program, tech support, and professional guidance to make it happen. We have been in the online education business for 20 years, and we have a wealth of insights and information that we pass on to you to make sure you are successful. And the costs are far below the fanchise fees for risky retail or "coaching" offerings.

A Franchise for Professionals
Looking for a franchise opportunity with growth potential but not interested in serving food or cleaning offices? Join the dynamic professional online training industry. Control your own destiny and your own schedule, while delivering a high-value service to companies and organizations of all sizes.

You already know you can run your own business and manage your own schedule. But when you look to find and retain clients as a business consultant, you need some specific industry or product knowledge, something to put you far ahead of your competition. With Flextraining, you will bring to the table a proven set of tools, course-building skills, and the experience it takes to plan, implement, and manage a complete training solution, for clients in your vicinity and across the country.

Level 1 Franchise - E-Learning Provider
We provide everything you need to author and deliver courses and tests on any subject and of any length. You will leverage our extensive experience, and utilize our complete learning framework, templates, and best practices.
This program instantly puts you in the rapidly-growing online training delivery business. Create, sell and manage unlimited online courses for any industry. For an E-Learning Provider, we furnish:
Our proven, stable, reliable complete training framework with full authoring and reporting. The system operates "in the cloud" with integrated e-commerce and multi-level security, so you can focus on selling and training, not technology.
Printable marketing collateral, templates, operating forms and documents so you do not need to re-invent the wheel. You can work from home or utilize a minimal office space.
Training on our successful sales methodology, how to build online courses, and how to run tracking and analysis reports.
Technical support from internal system experts to keep you up and running, and earning revenue.
24 X 7 availability for your private training center, hosted on our premium hosting network, featuring intelligent multi-chanel traffic routing and massively redundant power supply.
For more details about Level 1 - E-Learning Provider Click Here.
Level 2 Franchise - E-Learning Distributor
At this level you can actually provide complete learning systems to your customers, capturing revenue through product sales and professional services. For an E-Learning Distrubutor, we supply:
Everything provided to a Level 1 franchise as listed above, and...
The ability to sell the actual FlexTraining system to your customers in any industry, as a behind-the-firewall training system and/or as a cloud-based solution.
Additional printable marketing collateral, related to selling the actual FlexTraining E-Learning framework, as a behind-the-firewall training system and as a cloud-based solution.
Sales support - including a custom web site, calling lists, demo scripts and strategies, tactics, and an organized process developed through years of direct FlexTraining sales to the marketplace.
Training on the Flextraining system sales methodology, tips, guidelines, course-delivery, reporting, and conducting demos.
Second-level technical support for your customers from our internal system experts, to keep them up and running.
For more details about Level 2 - E-Learning Distributor Click Here.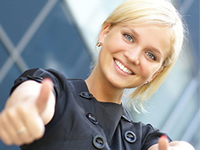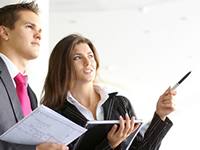 How Much Income Will I Make?
If you would like to forecast your income under various scenarios, for either Level 1 or level 2, please utilize our handy ROI model spreadsheets.