Learning Management System
FlexTraining Test Drive - The Instant Training Center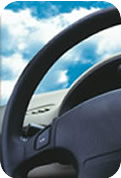 You are interested in online training, but you want to learn all you can about any training system before making a large investment. If you have a project, a timeframe, and a budget for implementing online training, you can benefit from a targeted test drive, a low-cost option we call the "Instant Training Center".
Use FlexTraining in a hands-on mode and get instant answers to your questions. Each Instant Training Center is set up in a separate, private environment for exploring options, building courses, and utilizing the FlexTraining student module. During your subscription period, you can set your own options, generate real training activity, run as many reports as you wish, and utilize the entire FlexTraining system.
Your search for a proven flexible training system includes asking the right kinds of questions. You can choose a month-by-month self-service subscription to your own private Instant Training Center. Or, click the "Continue" button below to consult with an E-Learning professional. You'll have the option of using a server-based full training solution or our Login & Go subscription for any number of users.
---
You may view multimedia online demos here. Or, build your own complete custom training center by choosing one of the options below.
Self-Service




Instant Training System

No need to talk to a technician or sales rep/
Full, complete system - start building online courses now
Complete private FlexTraining training center at your fingertips
Secure access, coursebuilding tools, student import, progress tracking, analysis
Built-in support for text, video, images, audio narrations
Use existing material or author from scratch
Unlimited courses and authors, up to 100 online students
Use as pilot project, department prototype, proof-of-concept, or full-blown production training

Full-Service




Larger Projects, More Users, Personal Service

Professional guidance from an experienced E-Learning Consultant
Choose from 250, 1000, 5000 or unlimited user level
Consider server-based in-hourse system vs online subscription
Secure login, complete training framework
Point-and-click system configuration and behaviors
Learning templates and best training practices
Tech support from actual software developers
Option to move later from subscription to in-house deployment and retain your training data